As you get older, it was simple and easy to make new friends on the playground. But as an adult, you have a firm idea of how you want to spend your free time and who you want to spend it with ... which means that making friends can be a challenge.
Many people find their friends through work, but thanks to technology there are now several options to choose from if you want to find new friends.
If you're having trouble finding meaningful friendships in your life, try using one of these apps designed for friendships. Whether you're looking for a new BFF or someone to walk your dog with, you'll quickly discover that there's always someone who wants to connect with like-minded people.
These apps are here to help you find someone who loves that artist as much as you do. Maybe you've moved back home and you have no idea what people do for fun there anymore. These apps will ping you every time there's a new event coming up that you might be interested in, plus, you'll be able to socialize with other users who'll be attending too. Let's face it, it'll most probably be awkward at first, but it'll also definitely be worth it.
You're already (most likely!) using apps on your phone to order groceries, call a ride-share, or connect with your family on social media, so why not give these apps to make friends a try too? All of them are free to use, and they might just help you find a new BFF who's been living on the next block this whole time!
1-
Bumble BFF

Bumble is so much more than a dating app. You can toggle to a completely different version of the app called Bumble BFF to chat with other people in your area and set up dates to hang out. As far as profiles go, it's all pretty much the same: You upload photos and some info about yourself, and then you swipe left or right on people you think you'd vibe with. If you both swipe right, you have 24 hours to strike up a convo.
2-
Hey! Vina

Missing the days when you were surrounded by a huge gang of girlfriends? Hey! Vina, an app made by women for women, is giving you your second shot. After taking a personality quiz responding to prompts about your guilty pleasures and how you spend your down time, you can swipe through the many profiles the app's got for you to check out. From there, you can swipe left or right on potential friends or join pre-existing app-based communities with other women. Trust, this interests-forward app is the first step toward finding a brunch buddy or road-trip partner.
3-
Atleto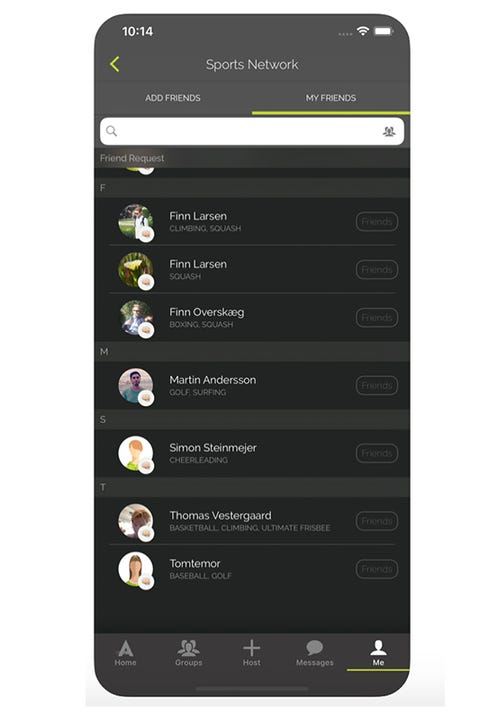 If it's a workout buddy you're after, you're in luck. Atleto is just the app to connect you with your next running buddy or tennis opponent living in your area. The app allows you to mingle with athletes who are into the same things you are, rate them after you play together, and even host larger events where multiple users can come through and get to know one another. You never know, the spotter you meet on the app might end up becoming your BFF.
4-
Meetup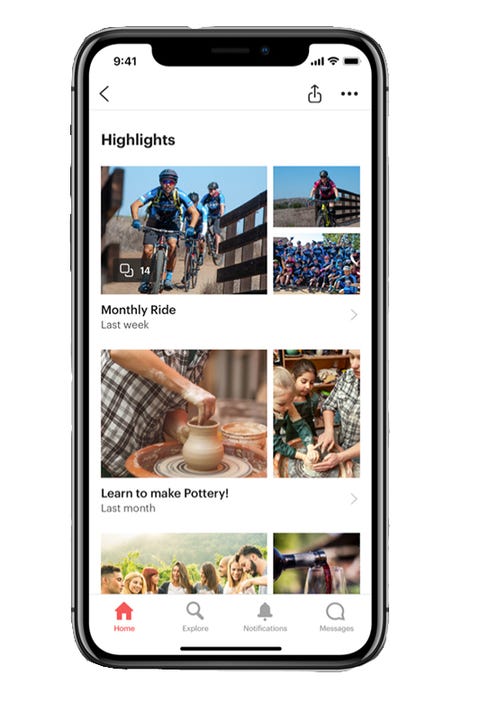 Meetup is a THE way to expand your existing social circle. The app matches you with local events, individuals, and larger groups that are welcoming additions to their book clubs or monthly wine tastings. Scroll through the popular events happening in your neck of the woods, see who's attending, and make plans for you or your entire friend group to join in on the fun and add a few people to that group chat you've got going.
5-
GroupMeet

Another awesome way to find new group is with GroupMeet. Its interface looks a lot like a combo of some of your favorite dating apps—you create a profile and then swipe left or right on people you're interested in befriending. Once the app matches you with five friends, you're placed in a group where you can chat together. And because you're a woman of many interests, you can have up to 10 groups at a time so you're talking to all kinds of new people.
6-
Yubo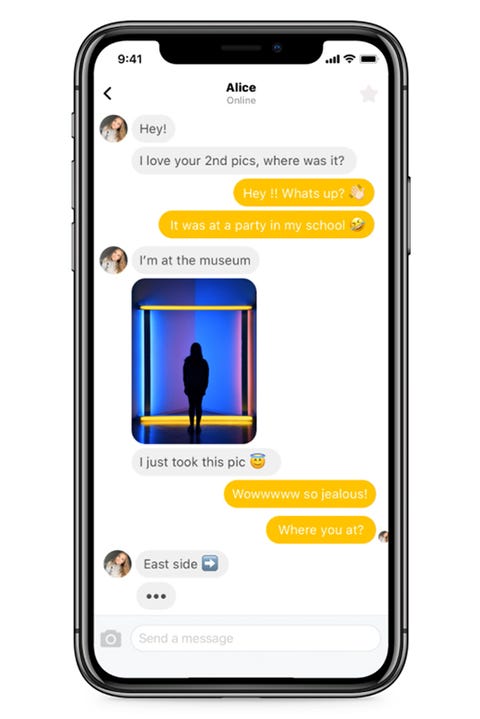 Meeting up with new people can be scary (after all, catfishing doesn't only happen in the dating world). With Yubo, you chat on the app's messaging feature and then video chat with your new friend through the app so you can see their faces before even meeting up. This pre-meet from the comfort of your home (and behind a screen) might make the whole process a little more tolerable if you've been nervous about getting out there in a new city.
7-
Meet My Dog

Sure, dogs are are (wo)man's best friend, but they can also help get you find some human ones. Meet My Dog is a unique way to make friends with fellow dog lovers. Once you register with your info and your pup's info, you can connect with other owners nearby for doggy play dates and walks.
8-
Friender

Friender is all about similar interests. Unlike profiles on other apps that focus only on the bio you write for yourself, Friender has users rate their interests in a bunch of activities. Once that's done, Friender will sift through all the info you've entered and match you up with people it thinks you'll click with based on what you're into.
Price: Free
9-
Peanut

Hobbies are cool and all, but if you're a mom who's new to the city and want recommendations on schools, you might need an app that's a little more specific. Meet Peanut. The app that connects you with local moms or moms-to-be. Chat about maternity leave, fertility, set up playdates for the kiddos (which will really be for the grownups), and start groups within the app to gather moms who want to hit up a yoga class with you next week. Once you make a profile, Peanut does the hard work of connecting you with parents who have similar interests and children around the same age as yours.
10-
Nextdoor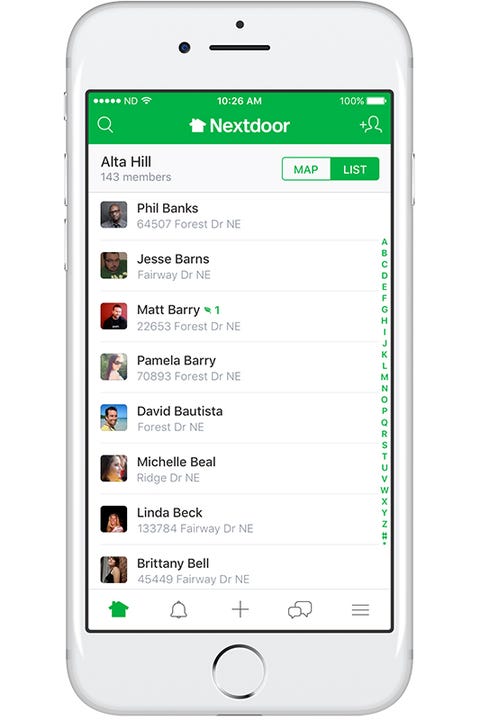 Nextdoor will quite literally help you meet the people who live down the street since no one actually knows their neighbors anymore. This social media app will clue you in on events in your neighborhood as well as allow you post messages to the network that covers your area. Your potential friend might be posting a message looking for local recommendations right now!